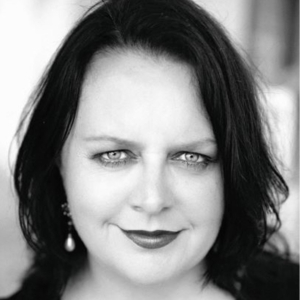 Bettina Smith, is a performing artist and Professor of singing at the University of Stavanger, Norway. She has also taught singing at the Schubert Institute at Baden bei Wien (as Artist in Residence), the Grieg Academy in Bergen, the Amsterdam Conservatory of Music, and the Norwegian Academy of Music (masterclass).
Bettina began her studies at the Bergen Conservatory of Music where she graduated with the highest degree. She then pursued her studies with Wout Oosterkamp and Elly Ameling at the Royal Conservatory of Music in Den Haag, Holland, receiving a Masters Degree with distinction.
Bettina then specialized at the Internationales Opernstudio des Opernhaus Zürich, Switzerland. The two year engagement included several roles on the Opernhaus Zürich`s main stage.
In 2001, Bettina made her debut at the Staatsoper Berlin in Rossini's "Il Barbiere di Siviglia", and has since then been performing at leading festivals and concert halls in Europe. In 2013, Bettina made her operatic debut in the USA, singing the leading role of "Mrs. Schrödinger", in John Bilotta's "Quantum Mechanic" at the Fresh Voices festival in San Francisco.
Bettina has a wide repertoire ranging from Medieval to contemporary music, and has extensive experience as an oratorio and cantata soloist, in addition to being an active chamber­ musician.
As a recitalist, Bettina has performed in many European festivals, a.o. The Bergen International Festival; Zürcher Festspiele; The Rhijnauwen Kamermuziekfestival; Oude Muziek Festival Utrecht; Mozart Tage Luzern; Bach Tage Luzern; Brahms Festival Den Haag; Hindemith Festival in Den Haag, where she performed "Des Todes Tod" together with Nabuko Imai; the Strawinsky-
Festival 2000 at Het Muziekteater Amsterdam (Les Noces), together with het Nationale Ballet.
Together with the Dutch pianist Jan Willem Nelleke, Bettina has given recitals all over Europe, including Amsterdam (het Concertgebouw), Oslo, Copenhagen, Helsinki, Reykjavik and Baden bei Wien.
They regularly give recitals in Holland for the organisation Vrienden van het Lied. Bettina has been Artist in Residence at the Laudinella Festival in St. Moritz, Switzerland, and has performed Hugo Wolf's "Spanisches Liederbuch" in the prestigious Concertgebouw in Amsterdam. In April 2007, Bettina and Mr. Nelleke gave a highly acclaimed recital in the Concertgebouw De Vereiniging Nijmegen, and in May 2007, Bettina gave a solo recital at the Bergen International Festival, together with the Norwegian pianist Einar Røttingen. This duo has also performed together at the Fartein Valen Festivalen in Haugesund, Euterpe­- series, Oi-Oi Festival and AVGARDE­- series, as part of the Grieg-07 Festival.
Bettina has made radio recordings for Dutch, German, Swiss and Norwegian broadcasting and has received several prestigious scholarships, a.o. the Edwin Ruud Stipend and the Herbert von Karajan Music Legacy. She was a prizewinner in the Françesco Viñas competition in Barcelona 2001, and was awarded a special prize given by Dalton Baldwin for outstanding lieder­-singing.
Bettina has released five solo CDs on label LAWO Classics with songs by Fauré, Chausson, Saint-Saens, Debussy, Norwegian contemporary composers and women composers, all to great international acclaim. She has recorded the complete cycles for voice and piano by Gabriel Fauré. Her latest CD, containing songs by women composers, was released on LAWO CLassics in spring 2020. For this CD, Bettina was nominated for Singer of the Year by Opus Klassik, Germany.
Bettina Smith has worked with renowned conductors and stage directors such as Nello Santi, Franz Welser­Möst, Adam Fischer, Thierry Fischer, Petr Altrichter, Fabrizio Ventura, Phillippe Jordan, Kenneth Montgomery, Jos van Veldhoven, Erkki Korhonen, Philip Ledger, Robert Wilson, Grischa Asagarof, Claudia Blersch, Daniel Bohr, Ulrich Peter, Birgitte Fassbänder, Javier López Piñón, Hans Niewenhuis.
Bettina has participated in masterclasses with a.o. Elly Ameling, Dietrich Fischer­-Dieskau, Dalton Baldwin, Elisabeth Schwarzkopf, Oren Brown, Nigel Rogers, Jill Feldman, Robert Holl, Rudolf Jansen, Helmuth Deutsch, Ernst Haefliger, Walter Berry, Jörg Demus, Hans­Peter Blochwitz, Susanna Eken and Lorraine Nubar.
Bettina has been active as a music educator in the educational initiative "Write a Science Opera (WASO)", and has taught workshops at the WASO sessions at the Scottish National Opera, Stord Haugesund University College, and the University of Stavanger.
Bettina leads the EU Erasmus+ KA2 project, "Voices of Women (VOW)" (2022-2024) in Norway, Germany and the Netherlands.