February 1st, 2017: Bettina as radio guest commentator on the Norwegian Broadcasting Service "Spillerom" program on Monteverdi opera
November 20th, 2016: Concert at Siljustøl Bergen Museum with Valen Trio
Music by Hvoslef and Fauré.

November 1st, 2016: French and Italian Baroque concert with Bjergsted Barokk at Lille konsertsal, Institute for Music and Dance, Univ. of Stavanger
Autumn, 2016: Recording the work "La Bonne Chanson"
Autumn, 2016: Recording the works "Mirages" and "L`Horizon Chimerique" by Gabriel Fauré
August 25th: Lecture on the topic of M. Ravel's "Shéhérazade" at the opening of the season of Stavanger Symphony Orchestra.
August, 2016: CD release "Fêtes galantes", songs by G. Fauré and C. Debussy
June, 2016: During this month, Bettina will record the composition "Trio" by Norwegian composer Ketil Hvoslef (for Soprano, alto and piano)
With Hilde Haraldsen Sveen-soprano and Einar Røttingen – piano. Label:
LAWO Classics
April 17th, 2016: Concert at "Siljustøl Museum" in Bergen, Norway
Time: 14.00 HRS. Works by Norwegian composer Ketil Hvoslef. With Einar Røttingen-piano.
February 10th, 2016: Recital at The Institute of Music and Dance at University of Stavanger (Hall: "Lille Konsert Sal")
Works by Purcell, Monteverdi and Lambert. With Lise K. Meling-harpsichord. Time: 19.00.
New CD release on LAWO Classics "Voices of Women"
Performance of "Rosetta's Stone"
First cross-country tryout of the opera "Rosetta's Stone" by the Danish opera house "
Operaen i Midten
".
On January 16th, 2015, mezzosoprano Bettina Smith and pianist Olivera Marinkovic performed the aria "Hippocampus Monologue" from the neuroscience opera "Rosetta's Stone". Bettina was singing in the Spinae Company studio Stord, Norway, while Oliveira was at the Operaen i Midten location in Denmark.
The recording of this performance took Place With the help of JamLink Technology.
The Operaen i Midten press release about the event can be read here:
http://www.operamidt.com/presse/nyhedsarkiv/tekniske-toner-testet/
"Earth: a Living Planet" DGArtes Cycle
April 26th, 2015
Performance of French and German chamber music at the Fundação Cupertino Miranda in Porto, Portugal, with pianist Erling Eriksen.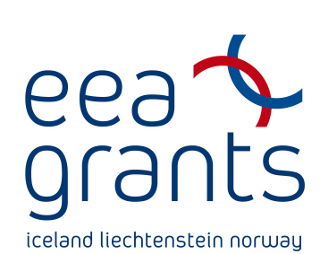 Radio interview on the Norwegian National Broadcasting (NRK)'s "Spillerom" program
Performance of "Gloria" by Vivaldi
December 13th, 2014
Performance of "Gloria" by Vivaldi with EnB1 on Dec. 13th 2014
Workshop at the Scottish Opera in Glasgow
October 18th, 2014
"Write a Science Opera (WASO)" workshop at the European Network of Opera and Dance Education (RESEO) conference.
April 11, 2014
Performance of excerpts from Neuroscience opera "Rosetta's Stone"
GeNeDis 2014 at Corfu, Greece
http://www.genedis.eu
December, 2013 (specific date to be disclosed) Guest soloist with EnB1 orchestra's "Messias" by G. F. Haendel in Haugesund, Norway.
Concert at the Grieg Academy
November 27th, 2013 at 19.30 hrs
Concert at the Grieg Academy in Bergen, songs by Clara Schumann and Lili Boulanger.
Performance of opera arias
November 12th, 2013
Performance of opera arias at the University of Haifa's Hecht Hall.
November 3rd, 2013
Concert in Dorn, Holland with pianist Jan Willem Nelleke.
Concert arranger: Vrienden van het Lied. Time: 15:00
Program: Schubert, Grieg, Faure
New CD "Profiles of Women", with music by Norwegian composers Fartein Valen, Ketil Hvoslef and Jostein Stalheim, to be released in the Autumn of 2013.
In July 2013, Bettina performed the main role "Mrs. Schroedinger" in the opera "Quantum Mechanic" by American composer John Bilotta and librettist John McGrew at the Fresh Voices Festival in San Francisco, USA.